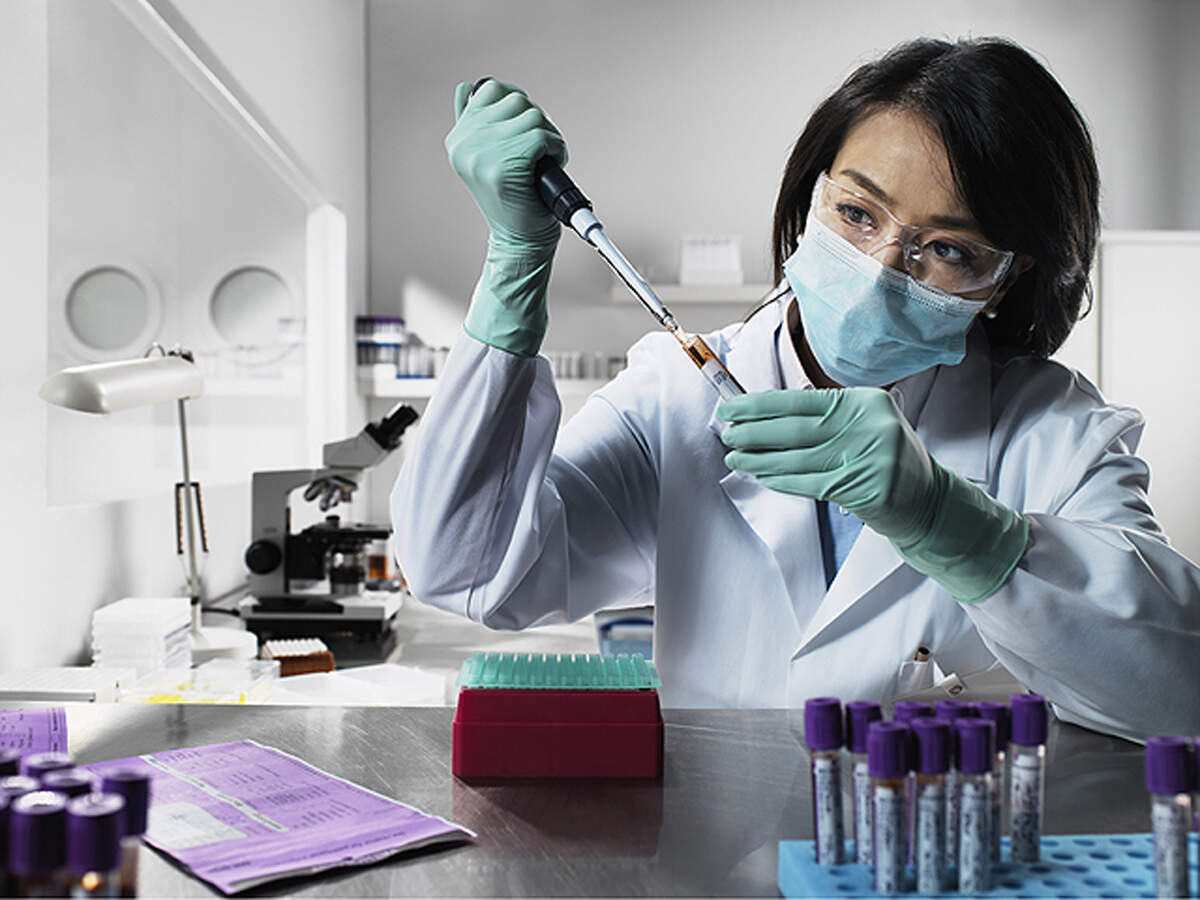 Hyderabad: In what might be a life-saver for
Covid-19 patients
in low resource setups and rural areas, a baseline 'marker' of
critical Covid-19 cases
has been identified. Doctors treating
Covid-19
patients at the Nizam's Institute of Medical Sciences (NIMS) have come up with markers to identify red flag cases based on in-house studies and inputs from various other institutes and hospitals treating Covid-19 patients.
The marker 'neutrophils- lymphocyte ratio' is indicative of a high load of infection and can be assessed through a basic blood test, which might mean that a high risk suspected Covid-19 patient can be assessed at even primary health centres and other rural setups with a basic blood test which is routinely available. This key red flag indicator has now been incorporated into the 'treatment protocol of confirmed Covid- 19 hospitalised patients' at NIMS.
"We are using this marker for Covid-19 patients to know the progress of management and symptoms. If we are following some treatment protocol, we need to see whether the patient is improving or not and this maker is used for the purpose. While clinically there might be some symptoms, this is a marker in the blood test. If the neutrophil-lymphocyte ratio goes beyond 3.5, it means there is increased infection and inflammation in the patient's body," said Dr Srilatha Monigini, additional professor, Department of Anaesthesia and Intensive Care, NIMS.
The marker, which can be used in the absence of Covid-19 tests, is especially useful in reducing mortality and morbidity in emergency cases. It is found to be very useful in assessing pregnant women where delay due to RT-PCR swab test can be dangerous. "This will work as a marker for any new Covid patient as well and can be helpful in assessment in the rural set-up too. Since the basic blood test is a simple and daily procedure in most healthcare setups, it can be widely used," added Dr Monigini.